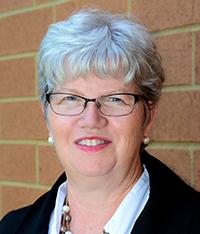 Cherie Lynn Mingus
B.S. Home Economics (University of Kentucky)
M.S. Secondary Education, Western Kentucky University
Cherie Lynn Watts Mingus earned her Bachelor of Science in Home Economics from the University of Kentucky in 1976, setting her on a path to achieve a career goal by becoming a home economics teacher. She began her teaching career in the Hardin County School System in 1976 and taught in Hardin County for thirty seven years, retiring in 2013. She developed an outstanding reputation as an innovative teacher and never hesitated to embark upon a new challenge. As a co-advisor for Family, Career and Community Leaders of America, she was steadfast in developing leadership skills among her students, encouraging their involvement in the organization and providing leadership for activities at the chapter, regional, state and national levels.
Throughout her career and into retirement, Cherie has held a strong belief that to truly be a professional, one must actively participate in professional organizations. She has held membership in more than a dozen organizations, and her leadership skills and desire to serve propelled her to numerous leadership positions. She served as president for the Kentucky Association of Family and Consumer Sciences (KAFCS), the Kentucky Association of Career and Technical Education (KACTE), the Kentucky Association of Teachers of Family and Consumer Sciences (KATFACS) and the National Association of Teachers of Family and Consumer Sciences (NATFACS). Her accomplishments as a teacher earned her numerous awards, including teacher of the year honors from KAFCS, KACTE and KATFACS and the NATFACS Distinguished Service Award.
Cherie has also been active in her community. For 17 years, she has been a member of the board for Youth Theatre of Hardin County. She is a frequent volunteer with the Hardin County Schools Performing Arts Center and a leader in the Cecelia and Hardin County Extension Homemakers.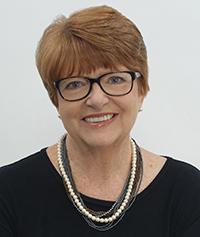 Marsha Herndon Purcell
B.S. Home Economics (University of Kentucky)
M.S. Home Economics (University of Kentucky)
Marsha Herndon Purcell earned her Bachelor of Sciences in Home Economics at the University of Kentucky in 1973, with emphasis in textiles, clothing and merchandising. She worked briefly in retail with Saks Fifth Avenue before returning to the University of Kentucky to complete her Master of Sciences in Home Economics in 1975.
From 1975 to 1977, Marsha served as an Extension Clothing Specialist with the University of Kentucky. With support and encouragement from her mentor, Dr. Doris Tichenor, Marsha accepted a position with the Kentucky Farm Bureau Federation in 1977. This opportunity set her on the path to a highly successful career in association management.
As the Director of Women's Programs for Kentucky Farm Bureau from 1977-1980, Marsha led the women's program and coordinated consumer outreach. She played an instrumental role in developing the Kentucky Market Basket Survey which continues as the most highly respected food pricing data in Kentucky. Her success in Kentucky opened new doors, and she was recruited to the staff of the American Farm Bureau Federation in 1980.
During her thirty-four year tenure with American Farm Bureau, Marsha earned six promotions. Positions held included Director of Women's Programs and Agricultural Education; Director of Program Development; Managing Director for the American Farm Bureau Foundation for Agriculture; and Director of Membership and Program Development. She provided leadership for numerous programs, including development of "The Great American Farm" exhibition at Walt Disney World's Innoventions at Epcot.
Marsha received the Association Forum Management Executive Achievement Award in 1999, the Ag in the Classroom Program Distinguished Service Award in 2005, and the National Farm-City Council Service Award in 2013. She remains actively involved in her community, serving in leadership roles in her church and homeowners association.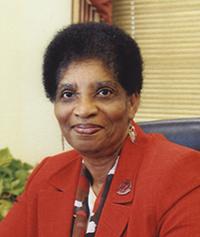 Dr. Retia Scott Walker
B.S. Home Economics Education (Tuskegee University)
M.S. Family Studies (Hunger College (CUNY))
M.S. Education Administration (Pace University)
Ph.D. Educational Administration (Iowa State University)
Dr. Retia Scott Walker is a distinguished academic leader whose career has spanned more than 50 years. Her professional path began as a junior high teacher, followed by administering adult, career and continuing education programs in the New York City School District. After earning her doctoral degree, she transitioned to higher education as an assistant professor at Texas Women's University, a post she left to serve as a faculty member and department chair at University of Maryland Eastern Shore. Dr. Walker was named Dean of the College of Human Environmental Sciences at UK in 1994. Following 8 years in this position, she was named Vice President for Academic Outreach and Public Service at UK, and served in this capacity until retiring in October 2005.
During her tenure with the UK College of Human Environmental Sciences, the college experienced a 33% increase in enrollment, established its first doctoral program, developed a 2+2 partnership program with Lexington Community College, hired its first development officer, doubled scholarship awards, established endowed professorships and established the HES Hall of Fame.
In 2011, Dr. Walker came out of retirement to serve as Executive Assistant to the Interim President at the University of Maryland Eastern Shore. From 2012 to 2013, she served as Interim Provost and Vice President for Academic Affairs. She returned to retirement and consulting in 2013.
Dr. Retia Walker has a rich, distinguished record of leadership, scholarship and community service. She has held numerous national leadership positions in professional organizations, including president of the Association for Gerontology and Human Development. Her list of honors is lengthy and impressive, including the American Association of Family and Consumer Sciences Distinguished Service Award. She continues her dedication to community service and has created positive impacts from more than four decades.