Kremer, Elizabeth Cromwell Kremer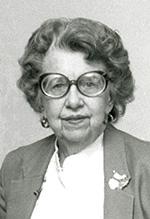 B.S. Home Economics (University of Kentucky) 1925
Elizabeth Cromwell Kremer received her Bachelor of Science in Home Economics at the University of Kentucky in 1925.  Following graduation, she began her career as a food manager with Schrafft's restaurant chain in New York City.  She managed the French Village Restaurant in Louisville and the Canary Cottage in Cincinnati in the 1930s.  After her marriage, Mrs. Kremer retired from her career to focus on raising her two daughters.  In 1967, she returned to work in the food service industry as the vice president for food service at Shaker Village at Pleasant Hill.  Mrs. Kremer flourished in this position and gained national prominence through her work to organize and launch the food service aspect of Shaker Village. Under her leadership, Trustees House Dining Room served more than 2.5 million meals and sold more than 153,000 copies of "We Make You Kindly Welcome," a cookbook of Shaker recipes that Mrs. Kremer compiled in response to customer requests.
Todd, Patricia Brantley

B.S. Home Economics (University of Kentucky) 1968 
M.S. Home Economics (Simmons College) 1973 
Lexington, Kentucky
Patricia Brantley Todd began her career teaching nutrition at the high school level in Massachusetts.  Today she focuses much of her time on philanthropic work linked to human environmental sciences.  Mrs. Todd has chaired the Relay for Life Cancer Drive and served on the Women's Health Center Advisory Council and the Governor's School for the Arts Advisory Committee along with many other boards and commissions.  Mrs. Todd was founding co-chair of the University of Kentucky's Women and Philanthropy Network and a founding member of the Women's Circle, the primary endowment program of the Center for Research on Violence Against Women.  She currently serves as the Honorary Chair for the UK Plaid Project. As First Lady at the University of Kentucky, Mrs. Todd worked vigorously to improve the aesthetic and functional qualities of the university and its grounds.  Her many awards and recognitions include the University of Kentucky Alumni Association Distinguished Service Award in 2011 and the 2013 Winner's Circle Award presented by the Lexington Chapter of the National Association of Women Business Owners.
Nall, Martha Allen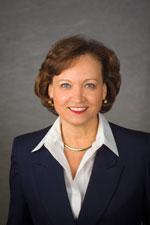 B.S. Home Economics Vocational Education (University of Kentucky) 1970 
M.S. Management and Family Economics (Purdue University) 1972 
Ed.D. Adult and Community College Education (North Carolina State University) 1983 
Lexington, Kentucky
Dr. Martha Allen Nall is a strong leader whose abilities were evidenced early in life through her service as president of the Kentucky Association of Future Homemakers of America and as Vice President of the Student Association of the American Home Economics Association.  Dr. Nall worked with the University of Kentucky Cooperative Extension Service from 1974 until 2012.  She educated and empowered Extension leaders, trained and mentored Extension professionals, and taught university students, promoting professional excellence, leadership and accountability with all.  Dr. Nall has an outstanding record of professional service, holding the office of president in the Kentucky Association of Family and Consumer Sciences, two different national vice president positions with the American Association of Family and Consumer Sciences (AAFCS), national president of the Association of Leadership Educators, and numerous additional local, state and national leadership positions.  She has received numerous awards, including the AAFCS Leader Award and the Epsilon Sigma Phi Distinguished Service and Meritorious Service Awards.  Dr. Nall is a past president of the Human Environmental Sciences Alumni Association and played an active role in the merger with the College of Agriculture Alumni Association.