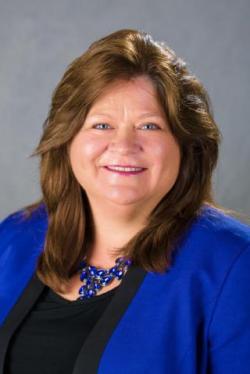 Ruth Cremeans
Administrative Support Associate II

102 Erikson Hall
Lexington KY 40506-0050

Family and Consumer Sciences Extension
Professional Profile
Ruth re-joined the School of Human and Environmental Sciences as Administrative Support Associate for the Research Center for Families and Children (RCFC) in September, 2015. In this capacity, she supports the Director of the RCFC, the Director of the Rural Poverty Center (RCPNC), the Director of the National Coordination Center for the Regional Nutrition Education Centers of Excellence (RNECE) and the Centers for Disease Control and Prevention 1416 grant. In addition to her duties as Administrative Support Associate of the RCFC, Ruth also supports the School of Human Environmental Sciences by assisting the Administrative Support Associate to the Director as needed.
From January 2007 to September 2015 Ruth served as Administrative Assistant and Operational Manager to the Dean of the College of Agriculture, Food and Environment. In her years in the Dean's Office she supported the Dean of the college and also the Associate Dean for Administration by managing office operations, as well as served as the college representative for the United Way of the Bluegrass and UK@Work. From April 2005 to January 2007 Ruth worked as a Staff Support Associate with the Nutrition Education Program in the School of Human and Environmental Sciences.
A native of Kentucky, Ruth holds an A.A. and two A.S. degrees from the University of Kentucky. Ruth and her husband, Darryl, have two daughters, both of whom attended UK. Having grown up in eastern Kentucky, Ruth understands the challenges of living in a rural area and is passionate about helping those in similar situations receive opportunities to overcome barriers to succeed.
Education
Associates in Applied Sciences of Business Management Technology, University of Kentucky, May, 1983;
Associates in Science, University of Kentucky, December, 1982;
Associate in Arts, University of Kentucky, May, 1982