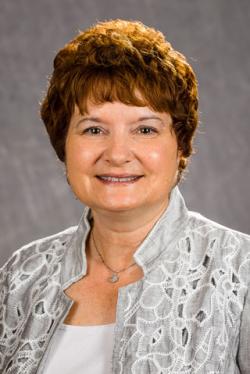 Rosie Allen
Northern KY Area Nutrition Agent

1973 Burlington Pike
P.O. Box 876
Burlington KY 41005

District 3 - Louisville / Northern Kentucky
Professional Profile
Rosie Allen is an Area Extension Agent with the Expanded Food and Nutrition Education Program and SNAP-Ed Program at the University of Kentucky. She supervises the Nutrition Education Program Assistants in northern Kentucky. She is located on the Boone County Extension Service campus.
Rosie began her Extension career in 1991 as an Area Limited Resource Audience Program Coordinator for 11 years. She worked in Gallatin County as the Family and Consumer Sciences Agent for 11 years.
Rosie is an active member of Epsilon Sigma Phi (ESP) and the National Extension Association of Family and Consumer Sciences (NEAFCS) serving as president of the Kentucky Affiliate in 2011. Awards received include the Distinguished Service Award (2008) and Continued Excellence Award (2013) from NEAFCS, Hall of Fame from Kentucky Association of Family and Consumer Sciences (2009), the southern region Mid-Career Award (2012) and Administrative Leadership Award (2015) from ESP.
Rosie is married to Dan, the Kenton County Extension Agent for Agriculture and Natural Resources. They are active members of Erlanger Baptist Church and have two children.
Education
M.S.
Education 1996
B.S.
Home Economics 1984
Areas of Interest
Extension