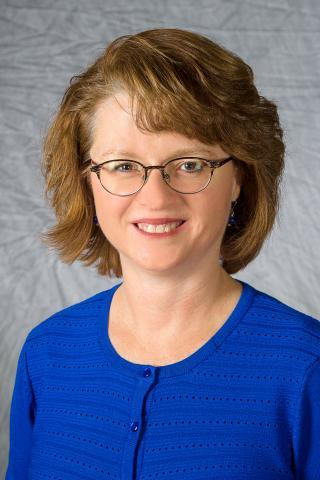 Kim Henken
Acting Director of the School of Human Environmental Sciences

khenken@uky.edu
Phone (859) 257-3887

102 Erikson Hall
Lexington KY 40506
Professional Profile
Kim Henken joined the School of Human Environmental Sciences administrative team in June 2006, and currently serves as Acting Director as well as Director of Communications. As Acting Director, Kim provides leadership and oversight for fiscal resources and personnel in HES Administration. Additionally, she provides administrative leadership for internal and external communications; coordinates and supervises event planning; leads planning activities; fosters and maintains strategic partnerships; and coordinates professional development. Her duties also include serving as the state advisor for the Kentucky Extension Homemakers Association.
Prior to joining HES, Kim worked for 11 years as an Extension Associate for Environmental and Natural Resource Issues. Her Extension work focused on water quality and quantity issues, children's environmental health, solid waste management, natural resource education and emergency preparedness.
In 2016, Kim received the Extension Empowerment Award at the Women in CAFE – Empowering Our Future luncheon. Kentucky Women in Agriculture recognized her in 2007 with presentation of the Laura Clay Leadership Award. In 2002, Kim received the Outstanding Extension Associate Award from the Kentucky Association of State Extension Professionals. She is active in Gamma Sigma Delta, Epsilon Sigma Phi, the Kentucky Association of State Extension Professionals, Kentucky Women in Agriculture, the American Association of Family and Consumer Sciences, and the Kentucky Association of Family and Consumer Sciences (KAFCS). She currently serves as treasurer for Gamma Sigma Delta International and is past-president of the UK Chapter. Kim is presently a member of three College of Agriculture, Food and Environment committees - StaffLINKS, the Facilities Strategic Plan Action Team, and the Faculty & Staff Orientation Committee. In addition, she is a member of the Ag and HES Alumni Board.
Education
M.S.
University of Kentucky
Agriculture Economics
B.S.
University of Kentucky
Agriculture Economics