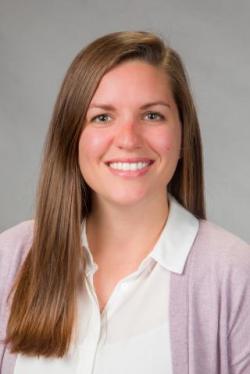 Jen Robinson
Area Nutrition Agent

4071 Tates Creek Centre Drive, Suite 300
Lexington KY 40517

Nutrition Education Program
Professional Profile
Jen Robinson is an Area Extension Agent for the Nutrition Education Program at the
University of Kentucky. She works with Nutrition Education Program Assistants throughout
the central Kentucky region. Prior to beginning her work with extension in 2019, Jen worked
as a Wellness Coach and Wellness Coordinator which allowed her to help individuals gain
better overall health.
Education
B.S. General Dietetics, Eastern Kentucky University, 2010
M.S. Exercise and Wellness, Eastern Kentucky University, 2011
M.S. Community Nutrition, Eastern Kentucky University, 2013
Areas of Interest
Extension