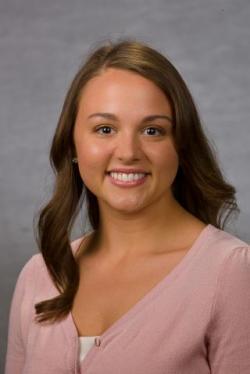 Amy Singleton
Area Nutrition Agent

Center for Rural Development
2292 South Hwy 27
Somerset KY 42501

Nutrition Education Program
Professional Profile
Amy Singleton is the Southeastern Region Area Extension Agent with the Nutrition Education Program at the University of Kentucky.  Amy began her professional extension career in McCreary County, Kentucky, serving as the Family and Consumer Sciences/4-H Youth Development agent from 2012 – 2015.  Amy is a Registered Dietitian; practicing from 2011 – 2012 at the Lake Cumberland Regional Hospital in Pulaski County.

Amy is a current member of the Academy of Nutrition and Dietetics.
Education
M.S. Eastern Kentucky University Community Nutrition (graduating spring 2018). 
B.S. Dietetics University of Kentucky (2010).  Registered Dietitian.