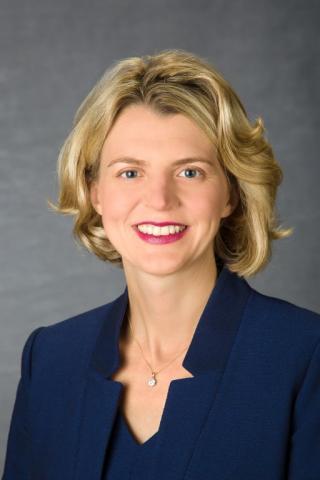 Jennifer Hunter
Assistant Director of Family and Consumer Sciences

jhunter@uky.edu
Phone (859) 257-3887

Family & Consumer Sciences Extension

102 Erikson Hall
Lexington KY 40506-0050
Professional Profile
Jennifer Hunter serves the University of Kentucky College of Agriculture, Food and Environment and the School of Human and Environmental Sciences as an Associate Professor in Family Sciences, State Extension Specialist for Family Financial Management, and Director of the Managing in Tough Times Initiative.
Jennifer has been at the University of Kentucky since 2001. She has her BS, MS, and PhD from the University of Kentucky. Jennifer's background includes a large cross-section of Extension experience, ranging from county agent to state specialist. She has held primary appointments in the three principal Extension-programming areas, 4-H Youth Development, Family and Consumer Sciences, and Agriculture and Natural Resources.
She has over 150 print and electronic publications and has conducted over 800 Extension educational programs. She teaches a course in family resource management and is active in student advising.
Jennifer's professional and research interest primarily focus on household financial management and student financial wellness. 
Course Instruction
FAM 402: Family Resource Management
Research
Household Financial Recovery following Economic Recession
College Student Debt Loads and Repayment Capabilities
Extension Emphasis
Family Financial Management
Basic Financial Education (managing expenses, budgeting and saving)
Management in Tough Times College Initiative
Education
Ph.D., Family Studies, University of Kentucky
M.S., Vocational Education, University of Kentucky
B.S., Agricultural Economics, University of Kentucky