Kentucky is honored to have two outstanding Family and Consumer Sciences Extension Agents elected to the board of the National Extension Association of Family and Consumer Sciences (NEAFCS).  Debra Cotterill, Mason County, will serve as treasurer.  Judy Hetterman, Owen County, is now serving as Southern Regional Director.  Both will serve two year terms.  NEAFCS educates and recognizes Extension professionals who impact the quality of life for individuals, families and communities.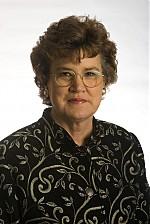 Cotterill joined the Kentucky Cooperative Extension Service in 1996.  She holds a Bachelor of Science in Clothing, Textiles and Merchandising from University of Kentucky and a Master of Science of in Merchandising, Apparel and Textiles, also from UK.  Debra has been active in the NEAFCS and the Kentucky affiliate.  She received the NEAFCS Southern Region Florence Hall Outstanding Program Award and the National Research Award for Kentucky e-Commerce Consumer Research.  She currently serves as the Kentucky Vice-President for Member Resources.  In 2007, Debra received the NEAFCS Distinguished Service Award.  Cotterill has been involved in state-wide program development and has co-authored educational materials in the areas of food preparation, home decor, textiles, wardrobe planning, and window treatments.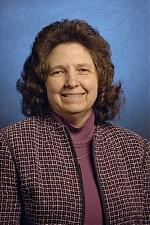 Hetterman holds a Bachelor of Science in Home Economics Education from Texas Tech University.  She joined Kentucky Cooperative Extension in 1978.  Throughout her career, Judy has been active in NEAFCS and the Kentucky affiliate.  Nationally, she served as Membership Chair in 1987 and as Arrangements Chair in 2006.  In Kentucky, she served as KEAFCS President in 1991.  She received the NEAFCS Distinguished Service Award in 1990 and the Continued Excellence Award in 1995.  In 2002, Judy was recognized regionally with the Maytag Extension Educator Award.  Hetterman is also active in Epsilon Sigma Phi, and received the Mertorious Service Award in 1991 and the Mid-Career Award in 1996. Judy's top priority in her role as Southern Regional Director is to extend opportunities for professional development, growth, and empowerment to the Southern Region membership.