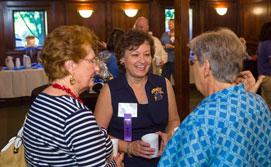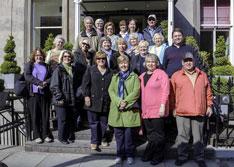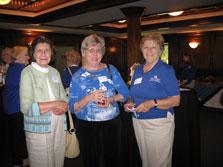 HES Alumni
Alumni from the School of Human Environmental Sciences are actively involved in the College of Agriculture and School of Human Environmental Sciences Alumni Association commonly referred to as the AG & HES Alumni Association.   This joint group engages members in events and activities throughout the year at the state and area levels.  To learn more about the association and upcoming events, visit the Office for Advancement webpage at http://www2.ca.uky.edu/alumni/.
Supporting the School of Human Environmental Sciences
Donors and supporters provide the funding neccessary to award academic scholarships, support special projects and enhance the work of our faculty and staff. A variety of funds exist that donors may support through annual or recurring gifts. In addition, donors may work with the Office for Advancement to establish new gift acounts and endowments.
Contributions can be made online via the Office for Development.  When utilizing the online gift pages, select "Agriculture" as the UK entity to benefit from the gift then select the Human Environmental Sciences fund of your choice to designate your gift to benefit HES.