The School of Human Environmental Sciences would like to extend a warm welcome to Mindy McCulley and Maria Harris as they join the Family & Consumer Sciences Extension campus based staff.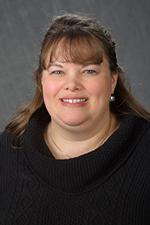 McCulley is a UK alum who received her Bachelor of Science in Family Studies in 1991 and Masters of Family Resource Management in 1995. McCulley was appointed the Extension specialist for instructional support with Family and Consumer Science (FCS) Extension in November 2015. In this position, she manages the peer review process for FCS Extension publications and curriculum as well as coordinates social media materials to support programming and personnel for FCS Extension. Additionally, she serves to facilitate rapid research/evidence-based responses to trending media topics affecting the well-being of individuals and families. Prior to this position, McCulley served as the county Extension agent for FCS in Barren County for 17 ½ years and as a regional specialist with University Outreach and Extension in the University of Missouri system. She has been recognized on the state and national level for her work with social media, TV and print media, photography, marketing and reaching diverse audiences.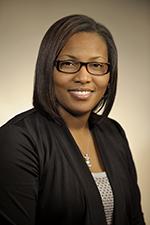 Harris attended Kentucky State University where she received her Bachelor of Art in Child Development and Family Studies in 2008. She then earned a Master of Education in Educational Leadership from Argosy University in 2011. Harris joined Family and Consumer Sciences as an Extension associate for Building Strong Families in October 2015. She came to FCS from the UK College of Health Sciences where she served as the staff support associate for the division director and director of graduate studies. Before joining the University of Kentucky's staff, Harris worked in various roles as a staffing specialist, a sixth grade teacher, and as a mentor coordinator for the Children of Promise Mentoring Program at Kentucky State University. 
Contact: Cara Croley, cara.croley@uky.edu