Summer is a busy time for HES students to complete internships. This series will spotlight students and their intern experiences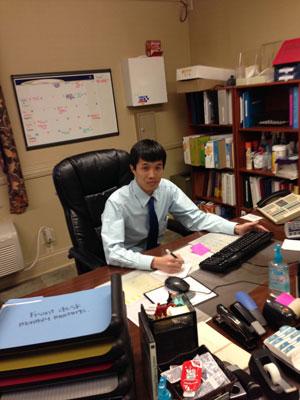 Name: Jinho Park
Major:  Hospitality Management and Tourism
Internship Location:  University Inn Hotel
What is your typical day as an intern? On my typical day as an intern, I check customers in and out, clean the front and back office, straighten the lobby chairs and tables, make direct bill reservations, check confirmations, and file the audit report.
How are you applying classroom knowledge in your internship?  In order to help me gain a better understanding of my job and its operations, I utilize various terms and materials that I learned from class
What is one key thing you have learned during your internship? No matter how small of a mistake it is, it still needs to be fixed.
What advice would you share with other students who are preparing to complete an internship?  By failing to prepare, you prepare to fail.