Summer is a busy time for HES students to complete internships. This series will spotlight students and their intern experiences.
S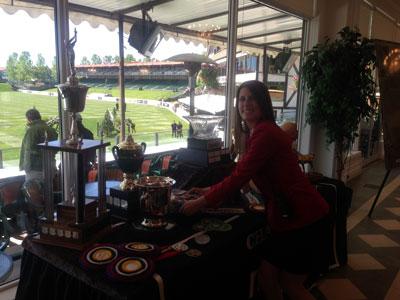 tudent:
Morgan Whitney, Hospitality Management and Tourism
Internship Location: Spruce Meadows, Calgary, Alberta, Canada
What is your typical day as an intern? A typical day consists of planning and working various corporate events, weddings or horse shows depending upon the season. Every day is a bit different and brings new challenges, which I am always excited to face. 
How are you using the applying classroom knowledge in your internship? I feel that the knowledge that I have obtained has given me a good base that I can build upon to make it more specific for my career path.
What is one key thing you have learned during your internship? A sincere smile and a good attitude can make any situation better. 
What advice would you share with other students who are preparing to complete an internship? Make sure that you do your homework on the company before you begin. Know what their reputation is as well as the strengths and weaknesses that they have. Take the time to learn everything that you can, whether it be on or off the clock, in order to make yourself a more enlightened individual and a greater asset to the company.