Summer is a busy time for HES students to complete internships. This series will spotlight students and their intern experiences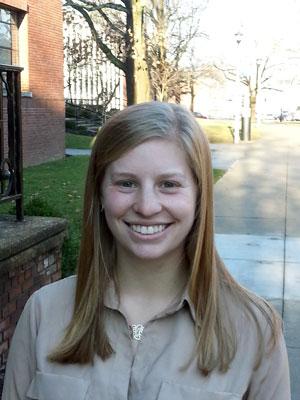 Name: Emily Ludwig
Major:  Dietetics
Internship Location:  Harrison County Schools, Frankfort Regional Medical Center, University of Kentucky Athletics Department
What is your typical day as an intern? I completed by food service rotation with the Harrison County School System.  During this rotation, I gained experience in the decision making of the school system. I have also saw firsthand the difficulty of serving food that the students will like while complying with the strict federal guidelines.  My typical day included attending administrative meanings in the morning, helping at a school during lunch and working on projects in the afternoon.
How are you applying classroom knowledge in your internship? My certification classes have helped the most during the food service rotation.
What is one key thing you have learned during your internship? One key thing that I learned during my internship is the strict regulations a school system has in terms of hours, certain number of days, training days, etc.
What advice would you share with other students who are preparing to complete an internship?  Always be open to new opportunities.