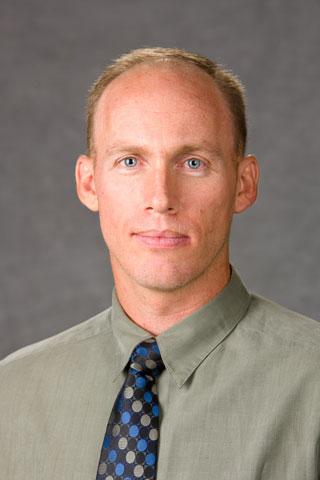 Dr. Jason Hans, Associate Professor in the Department of Family Studies at UK, was recently selected for a Fulbright award to Ukraine. The Fulbright Scholar Program sends approximately 1,000 American scholars and professionals annually to about 125 countries, where they lecture and/or conduct research in a wide variety of academic and professional fields.
The Fulbright Program was established in 1946 and is the flagship international educational exchange program sponsored by the U.S. government. The program has granted over 300,000 participants the opportunity to study, teach, conduct research, exchange ideas, and contribute to finding solutions to shared international concerns.
Dr. Jason Hans was chosen as a Fulbright Scholar by the J. William Fulbright Foreign Scholarship Board (FSB), composed of 12 educational and public leaders appointed by the President of the United States. His work in Ukraine will be at Odessa National University, where he will teach classes and pursue new research collaborations with researchers in Ukraine. Dr. Hans will also examine family and sexuality issues in a fragile post-Soviet society.
Hans' research is generally focused on post-divorce financial issues and posthumous reproduction, and since 2001 he has edited Graduate and Undergraduate Study in Marriage and Family, the most comprehensive guide to family-related academic programs ever complied. A former McNair Scholar, Hans has received numerous awards and honors, including the 2008 Provost's Outstanding Teacher Award at UK. The prestigious Rollins Society inducted him in 2003 for his contributions to the family science community, and in 2002 he was awarded the National Council on Family Relations Outstanding Student Award in recognition of his outstanding potential for contribution to the field of family studies. Dr. Hans was recently promoted to the rank of associate professor with tenure at the University of Kentucky.