Nine outstanding Kentuckians over age 80 were honored this year by the University of Kentucky Sanders Brown Center on Aging. Three of the honorees are members of the Kentucky Extension Homemakers Association, Mary Frances Hunt of Ballard County, Lenora Kelly Olds of Owen County, and Martha Tarry Simpson of Henry County. The award is designed to recognize and honor seniors who exemplify graceful aging and serve as an inspiration to others to remain engaged in life and the pursuit of personal goals.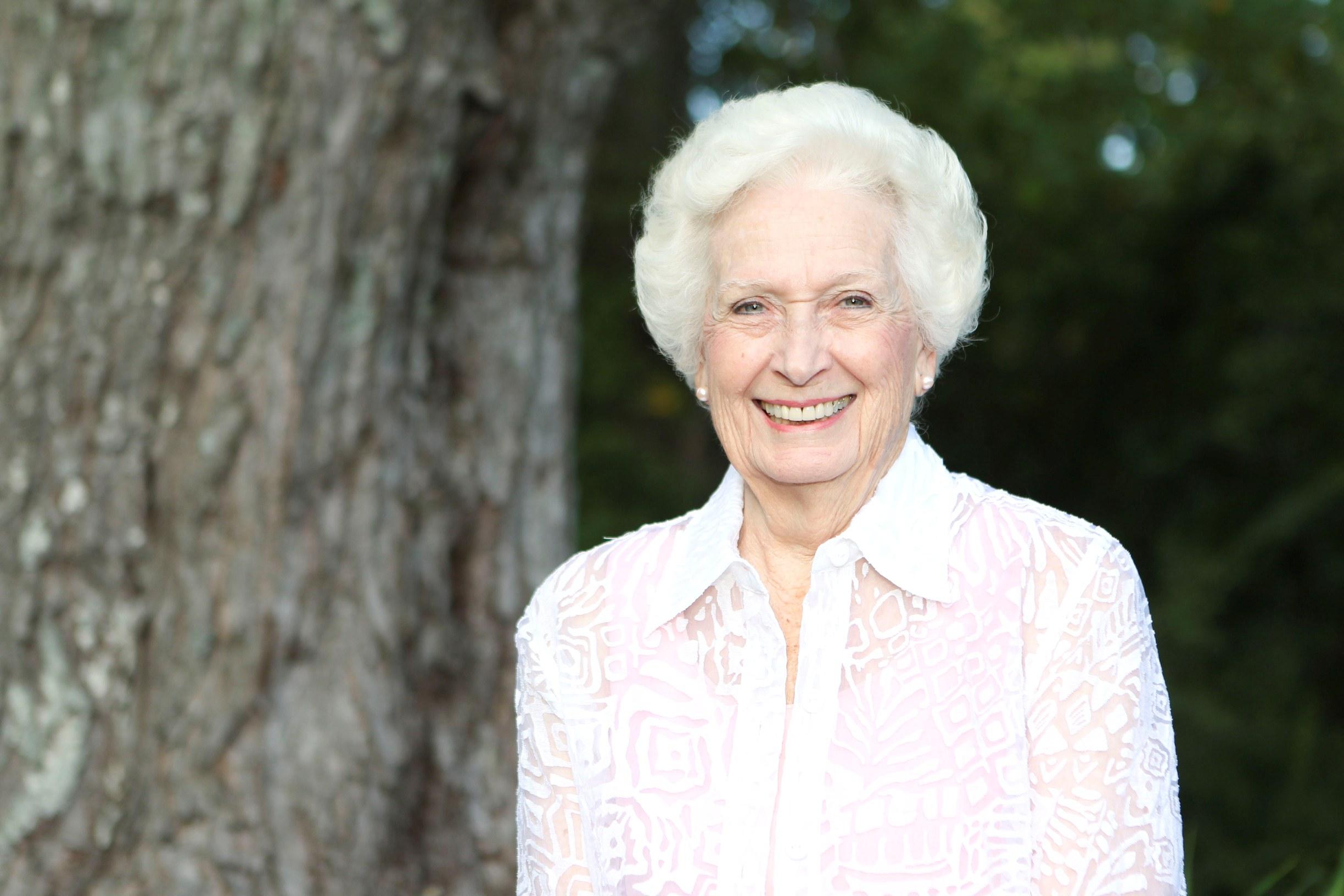 Mary Frances Hunt has been a member of the Ballard County Extension Homemakers for 55 years, serving in every office in her club. She is currently a chairman for the Purchase Area Homemakers' Council and has been a member of the American Cancer Society's Relay for Life-Homemakers' Team for several years. She has not missed a homemaker club meeting in 38 years. She is an avid Extension supporter and is currently serving on the County Extension Council and the Extension District Board.  She is also active in the Order of the Eastern Star. Hunt works the Extension Foods and Nutrition Booth at her local back-to-school health fair and teaches etiquette and table manners to students at the elementary school. Her motto is: "Don't give up. I'm going to keep going as long as I can.  I'm not going to just sit down." Hunt is a grandmother to five and great-grandmother to three.  She teaches Sunday school, works with Bible school, and helps serve dinner to nearly 50 young people every Wednesday night.  Debbie Temple, Ballard County Extension Agent for Family and Consumer Sciences shared, "Miss Frances is truly a role model, serving as an example to us all to stay active and not give up."
Lenora Kelly Olds, a native of Covington, has been a member of the Owen County Extension Homemakers for more than 60 years. For nearly 25 years, she directed "Fun Time with Lenora" on Thursdays at Owenton Manor, an assisted living facility.  She has led the way in the Relay for Life Survivor Walk for the last several years. Her nominator commented, "Her late husband, James, would comment on how 'she kept the wheels hot' traveling the roads for her volunteer work throughout the county and state." Judy Hetterman, Owen County Extension Agent for Family and Consumer Sciences, said of Olds, "She is a gem. She is a joy to work with-I have worked with her for all the years I have been in the county. She has always been there for whatever needed to be done."
Martha Tarry Simpson has been associated with Extension for many years, even attending a 4-H Conference in Lexington in 1928. She has been a member of the Henry County Homemakers for over 40 years and joined the Eminence Club in the mid 1960's. Both she and her husband George were active in the Extension Retired Seniors group.  Many residents of Eminence and Henry County would be able to share how Simpson influenced them and the impact she made on their future.  Maryellen Garrison, Henry County Extension Agent for Family and Consumer Sciences, stated, "Simpson has the ability to keep an audience spellbound and has spoken to many groups, including being the guest speaker at two of our Louisville Area Extension Homemaker meetings."  A former school teacher, Simpson's motto is "Each student is endowed with a unique potential.  Develop it!" One of her students wrote to her, "You never looked at who our parents were, what clothes we wore, where we lived, or how smart other teachers thought we were.  You looked for what spark you thought we had.  You lit it, and you made a fire."