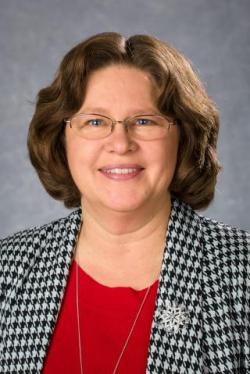 Martha Yount
Regional Specialist for Food and Nutrition, Southeastern Kentucky

130 Robinson Road
Jackson KY 41339-9081

Nutrition Education Program
Professional Profile
Martha Yount began in her position as Regional Specialist for Food and Nutrition for the Southeastern region of Kentucky in August 2015. Her major job responsibilities include developing community and area partnerships to facilitate effective outreach to limited resource audiences, and coordinating with NEP staff, agents and community partners working within Southeast region to implement action plans to improve Food Policy, Systems, and Environment work regarding access to nutritious food and healthy physical activity.
Before joining the Nutrition Education Program, she served as the Breathitt County Extension Agent for Family and Consumer Sciences for 27 years. During that time she worked with many projects related to improving access to healthy foods, including reinstating the Summer Feeding Program and working with the committee to establish the Farmers' Market at Quicksand.
She received the Patricia Brantley Todd Award of Excellence in Human Environmental Sciences for Extension in 2013. An active member of the National Extension Association for Family and Consumer Sciences, she received multiple awards including the NEAFCS Distinguished Service Award in 2002 and the NEAFCS Continued Service Award in 2008. She was recognized by the Home Baking Association as the Extension Educator of the Year in 2000.
Education
B.S. Home Economics Education (Berea College)
M.S. Vocational Education (University of Kentucky)