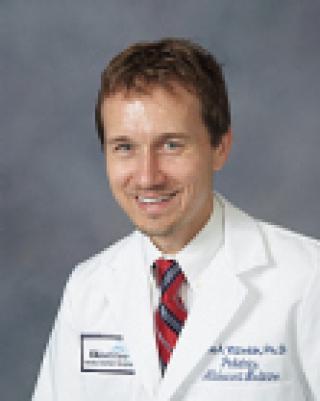 John Yozwiak
Assistant Professor of Pediatrics

jayozw00@uky.edu
Phone (859) 323-1897

Family Sciences

MN150 Medical Science Bldg.
Lexington KY 40536-0298
Professional Profile
John A. Yozwiak is an Assistant Professor in the Division of Adolescent Medicine in the Department of Pediatrics at the University of Kentucky College of Medicine. He received his Ph.D. in Clinical Psychology from the University of Kentucky in 2003. He completed his internship in Clinical Psychology at the University of Wisconsin School of Medicine and Public Health in the Department of Psychiatry, which was followed by a two-year postdoctoral fellowship in the Department of Psychiatry and Behavioral Sciences at Stanford University School of Medicine. Prior to returning to Lexington, KY in 2008, Dr. Yozwiak was a staff psychologist at the University of Minnesota Medical School in the Department of Medicine for three years. Presently, his primary clinical and research interests include issues pertaining to adolescent mental health. He has also published on other topics, such as juror decision making, barriers to clinical research participation in a diabetes randomized clinical trial, the use of videoconferencing at psychology internships, applicants' perspectives on applying for psychology licensure, and the psychology workforce.
Education
Ph.D., Clinical Psychology, University of Kentucky, 2003