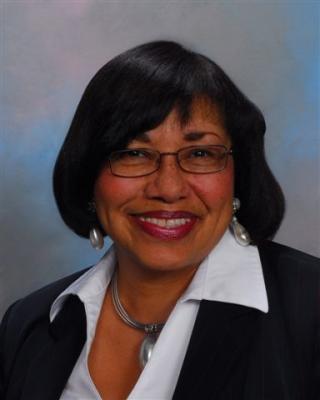 Joanne Bankston
Extension Specialist Kentucky State University

joanne.bankston@kysu.edu
Phone (502) 597-6328

Frankfort KY
Professional Profile
Dr. Joanne Bankston is a the Coordinator of Family and Consumer Sciences and a State Specialist for Family Economics and Management for the Cooperative Extension Program at Kentucky State University (KSU). The Extension program is in the College of Agriculture, Food Science, and Sustainable Systems. Dr. Bankston provides statewide leadership for programs in Family Financial Management and Consumer Education. She served as Director of the Cooperative Extension System National Center for Diversity located at KSU from 1992-1999.
Dr. Bankston holds: a BS degree in Vocational Home Economics from Morehead State University (KY); a MS in Family Economics and Management from Southern Illinois University; and a Ph.D. from The Ohio State University in Extension Education with minors in Family Resource Management and Research.
Dr. Bankston provides educational programs on: financial management, resource management, and consumer education to limited resource and general audiences, youth groups, 4-H, college students, and other groups and organizations. Dr. Bankston has authored "Get More Bang for Your Buck," a widely used curriculum for limited resource audiences; "Money Power," a publication for college students; "Stretching Your Holiday Dollar," and "Blue Jeans and Tennis Shoes: Planning a Comfortable and Happy Retirement." She also co-authored with a team of Extension Specialists from 7 universities, "Legally Secure Your Financial Future (LSYFF)," an online curriculum and a learning lesson on eXtension, an Extension website for consumers. Dr. Bankston and other team members received the 2010 Outstanding Program Award for LSYFF from the Association of Financial Counseling and Planning Education (AFCPE). She also received the Outstanding Extension Specialist Award from Kentucky State University in 2013.
In 2002 Dr. Bankston was nominated by Kentucky Congresswoman, Anne Northrup as a delegate to attend the National Summit on Retirement Savings sponsored by the U.S. Department of Labor, the U.S. Congress, and the President of the U.S., George Bush. She was invited in 2011 to the Federal Reserve with a select group of U.S. participants to discuss the Research and Evaluation Priorities for the Financial Literacy and Education Commission. She has held several leadership roles including: the 2010-11 president of the KY chapter of Epsilon Sigma Phi, the Extension professional organization, and served as 2012 chairperson of the Joint Council of Extension Professionals (JCEP). She was also president of the Association of Home Equipment Educators from 2011-13, and serves on the Kentucky Attorney General's Consumer Advisory Council.
Dr. Bankston is the author of a $520,000 USDA Capacity Building Grant for re-establishing a Family and Consumer Sciences degree. She is a contributor to the 2014 volumes of "Consumer Survival: An Encyclopedia of Consumer Rights, Safety, and Protection" edited by Dr. Wendy Reiboldt, and Dr. Melanie Horn Mallers.