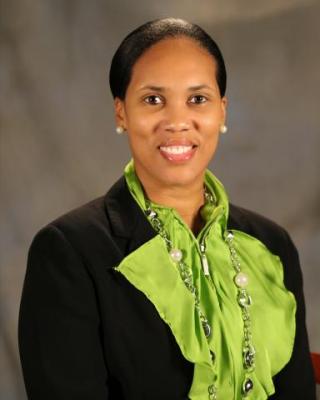 Javiette Samuel
Interim Associate Director for the School of Human Environmental Sciences

javiette.samuel@uky.edu
Phone (859) 257-3887

School of Human Environmental Sciences Administration

102b Erikson Hall
Lexington KY 40506-0050
Professional Profile
Dr. Javiette Samuel serves as Interim Associate Director. She provides day-to-day leadership for the School of Human Environmental Sciences which offers five undergraduate degree programs, four master's degree programs, and a Ph.D. in Family Sciences along with the Family and Consumer Sciences Extension program which delivers research-based outreach. She also provides leadership for accreditation; the School's Leadership Team; graduate fellowship awards; international student travel; Research Activity Award; Extension mini-grants; Family Impact Seminar; and the Common Reading Experience.
She has taught child development courses; secured external funds for outreach, scholarships, and other initiatives; authored peer-reviewed publications; served on Journal of Extension Board of Directors; received Outstanding Specialist Award, Outstanding Service Award, Pre-professional Life Scientists Award, and Outstanding Youth Program Award. She holds memberships in two honor societies Kappa Omicron Nu and Phi Eta Sigma. She is a member of Alpha Kappa Alpha Sorority, Incorporated.
Dr. Samuel has worked with children, youth, families, and college students for over 20 years focusing on outreach and evidence-based programming while promoting positive outcomes among children, youth, and families.
Education
Ph.D.,University of Tennessee
M.S., University of Tennessee
B.S., University of Tennessee
Areas of Interest
Academics, Extension, Research