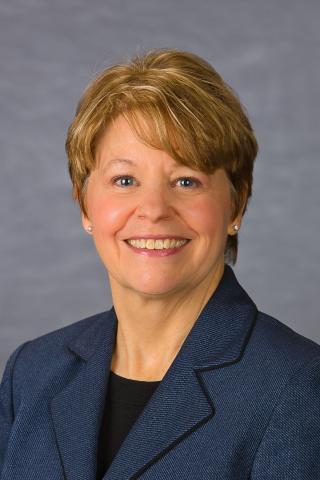 Janet Kurzynske
Extension Professor

jkurzyns@email.uky.edu
Phone (859) 257-9047
Fax (859) 257-3707

Dietetics and Human Nutrition

206F Funkhouser Building
Lexington KY 40506
Curriculum Vitae

2015_kurzynske_curriculum_vitae.pdf
Professional Profile
Biography
Dr. Janet S. Kurzynske has worked in the field of nutrition for over 35 years. Her career before coming to the University of Kentucky involved teaching for a school of nursing, developing programs for a hospital based health education center, being the nutrition director for an eating disorders facility, and owning a private practice. Since January 1991, she has had an academic appointment in the Department of Dietetics and Human Nutrition. Presently she is an Extension Professor in the department. 
Since joining the department, Dr. Kurzynske has been involved in research and program development for "at-risk" audiences.  She has secured close to 8 million dollars in funding for her work with Children, Youth and Families at Risk and over 4 million dollars extramural funding for other endeavors.  Presently, she is the Director (with coPD Dr. Wendy Stivers) for the Capacity Building portion of a national website "CYFERnet" Children, Youth and Families Education and Research Network http://www.cyfernet.org/, the Director (along with co PDs Dr. Ken Jones and Kerri Ashurst) for the two separate Sustainable Communities Projects funded through Children, Youth, and Families at Risk. She is also PD and co-PI for two obesity related grants which are highly visible nationally.  She is the Director for the School of Human Environmental Sciences Research Center for Families and Children. In addition, she serves as co-chair for the university's non medical Institutional Review Board and is a Conduct Hearing Board member.  She has been the chair for two NIFA supported multi-state research projects: W1005: An Integrated Approach to Prevention of Obesity in High Risk Families and W2005: Parenting, energy dynamics, and lifestyle determinants of childhood obesity: New directions in prevention 
She has received numerous honors including the highest award given by USDA – The Secretary's Award in 2003 and Recipient of the Patricia Brantley Todd Awards for Excellence in Human Environmental Sciences for National Program Leadership 2013. 
Course Instruction
DHN 784 - Special Problems in Financial Management
Research
Food Safety
Obesity and the Built Environment
Public Policy
Extension and Outreach
Food Safety
Children, Youth and Families at Risk (CYFAR)
Children, Youth and Families Education and Research Network (CYFERnet) http://www.cyfernet.org/
Education
Ph.D. University of Tennessee Nutrition
B.S. Hood College Home Economics / Food and Nutrition
Areas of Interest
Academics, Extension