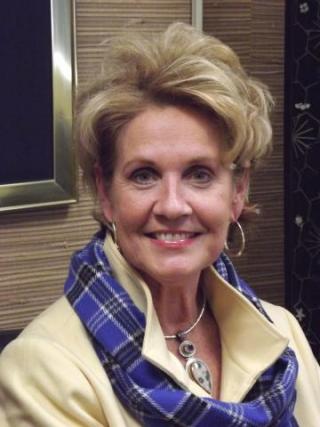 Donna Smith
Associate Professor

donnarsmith@uky.edu
Phone (859) 257-7733
Fax (859) 257-3212

Family Sciences

317 Funkhouser Bldg.
Lexington KY 40506-0054
Curriculum Vitae


fs_cv_drs.pdf
Professional Profile
Dr. Smith is known for her focus on coping mechanisms of stepparents and children, especially stepmothers. Her research interests in divorce and stepparenting is evident in her writing about children of divorce and working with children from single parent homes. In these articles she provides insight for teachers toward understanding and dealing with these children. Because of her reputation in the field of stepparenting, she and a colleague were invited to Israel to make a presentation to the International Congress in Family Therapy on Divorce and Remarriage: Interdisciplinary Issues and Approaches.
As Principal Investigator, Dr. Smith, C. Edwards, and M. L. Routt, completed a five-phase project, Implementation for the Development of a Teacher Preparation Program for Interdisciplinary Early Childhood Education, Birth to Primary, funded by the Kentucky Department of Education.
Her expertise in early childhood education and in family development has been recognized by local, state, and national organizations which have invited her to speak. She has served in a leadership capacity in several professional organizations.
Singly and with other faculty members she has published articles on helping young children deal with family and community violence and on helping children deal with death. Dr. Smith has written a chapter for Stepfamilies: Issues in Research, Theory, and Practice entitled "Stepmothers and Their Adolescent Children: Adjustment to New Family Roles", K. Pasley and M. Ihinger-Tallman (Eds). More recently her research has focused on student success in Family Science "Students'.
Dr. Smith has been honored 3 times by students with the Outstanding Teacher Award of the School of Human Environmental Sciences and by the HES alumni who gave her the Outstanding Mid-Career Award. The University of Alabama College of Human Environmental Sciences gave her a Professional Achievement Award in 1995. She also received the New Leader Award from the College of Human Ecology at The Ohio State University in 1991.
Dr. Smith served as Director of Undergraduate Studies for the Department of Family Sciences, close to 10 yrs.  She also chaired the curriculum committee during that time.
In 2008, she received the University of Kentucky Ken Freedman Outstanding Advisor Award. This prestigious award is presented to one faculty member and one staff member each year. In 2010 and again in 2014, she was the recipient of "A Teacher Who Made A Difference" award from the College of Education, UK. In 2011, she received the Patsy Brantley Todd award of Excellence in Human Environmental Sciences for Academic Leadership.
Dr. Smith has participated in two study abroad experiences with students.
Donna has served on the University Senate, Undergraduate Council-twice, and the University Studies Committee.
Course Instruction
FAM 256: Guidance Strategies for Working with Children
FAM 352: Introduction to Family Science
FAM 360: Introduction to Family Intervention
FAM 401: Normal Family Development and Process
FAM 502: Families and Children Under Stress
FAM 553: Parent-Child Relationships Across the Lifecycle
FAM 554: Working With Parents
FAM 652: Readings in Family Theory and Research
Research
Child & Youth Development
Divorce & Remarriage
Education
Ph.D., Human Development and Family Science, The Ohio State University, 1989
M.S., Human Development & Family Studies, University of Alabama, 1977
B.S., Early Childhood Education, University of Kentucky, 1974