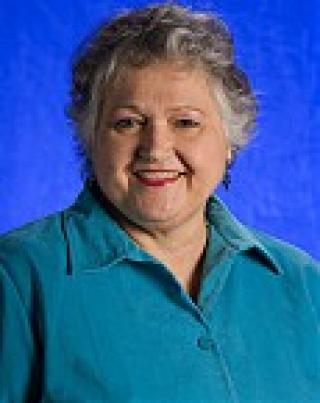 Connee Wheeler
Senior Extension Associate

cwheeler@uky.edu
Phone (859) 257-1146

Family & Consumer Sciences Extension

240 Scovell Hall
Lexington KY 40506-64
Professional Profile
Connee Wheeler has worked with the University of Kentucky Cooperative Extension Service for more than 30 years.  She has a variety of Extension experiences including work in three diverse central and eastern Kentucky counties as County Extension Agent.  Since 1997 she has worked at the state level as Extension Associate where she has responsibilities for statewide projects and activities.  Currently these include management of the more than 800 title FCS publication inventory, orientation and training for new Extension family and consumer sciences agents, and adviser to the Cultural Arts and Heritage Chair for the Kentucky Extension Homemakers Assoication.  She also has responsibilities in disaster and emergency preparedness and is a member of the Kentucky Extension EDEN team and the Kentucky VOAD. 
Wheeler is a graduate of the University of Kentucky where she received both a Bachelor of Science and Master of Science in Home Economics.  She has additional advanced work in the area of adult and community education from the North Carolina State University.
Wheeler holds membership in several professional and honorary organizations including the Kentucky Association of State Extension Professionals, Gamma Sigma Delta, Epsilon Sigma Phi and Phi Upsilon Omicron.  She has served as national committee chair for Research and Studies for the National Extension Association of Family and Consumer Sciences.
Extension Emphases
Orientation and Program Training for New County Family and Consumer Sciences Agents
Extension Family and Consumer Sciences Publication Management
Disaster and Emergency Preparedness
Advisor, Cultural Arts Chair, Kentucky Extension Homemakers Association.
Education
M.S.
University of Kentucky
Home Economics
B.S.
University of Kentucky
Home Economics