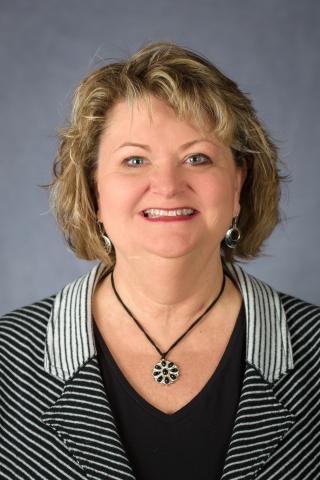 Cherry Kay Smith
Family and Consumer Sciences Program Leader

cherrykay.smith@uky.edu
Phone (859) 257-3019

242 Scovell Hall
Lexington KY 40506
Professional Profile
Cherry Kay Smith is an Assistant Director for Family and Consumer Sciences (FCS) Field Programs.  Through FCS Extension faculty, specialists and county agents, she leads the development and implementation of educational strategies that improve individual and family well-being.  Prior to joining FCS state staff in 2013, Dr. Smith worked as a Cooperative Extension Agent, taught high school and middle school in Hardin and Carroll counties, developed curriculum for Kentucky Department of Education, and served in various roles with Indiana's community college system. 
Over the course of her career and through formal training, she gained experience in and developed a passion for instructional design.  Dr. Smith has developed curricula and instructional materials for learners at all levels, including strategies and tools for assessing learning and program effectiveness.  Major curriculum development and implementation projects include: a four-month Online Instructor Academy curriculum for post-secondary faculty developing and teaching online courses, a 32-week Consumer Economics curriculum, a 16-week Career and Family curriculum.  Further, she has presented nationally on assessment of student learning and evaluation-related challenges facing higher education.
Dr. Smith's roots in Extension began as a Barren County 4-H member.  While growing up on a farm, she watched her family and community benefit from extension programming.  Following graduate work in Family Studies at UK, she served Edmonson and Breckenridge counties as a county agent.  The commitment to the land grant mission and Kentucky families continues today as Dr. Smith proclaims to be very happy to return home.
Extension Emphasis
FCS Program Development and Evaluation
Assessment of Learning
Instructional Design
Education
Ph.D. University of Louisville Educational Leadership & Organizational Development
M.S. University of Kentucky Family Economics and Managment
B.S. Western Kentucky University Home Economics Education