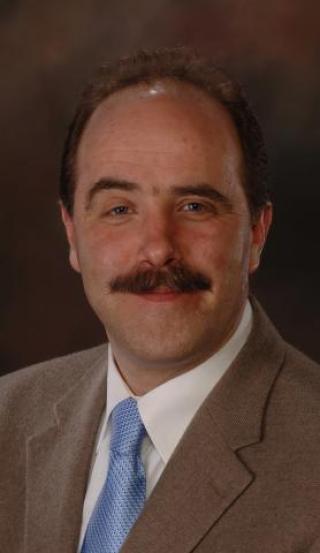 Alexander T. Vazsonyi
John I. & Patricia J. Buster Endowed Professor of Family Sciences, Professor of Psychology

vazsonyi@uky.edu
Phone (859) 257-9762
Fax (859) 257-3212

Family Sciences

316-B Funkhouser Bldg.
Lexington KY 40506-0054
Curriculum Vitae

cv_traw_style_out.pdf
Professional Profile
Before his current appointment at the University of Kentucky, Dr. Vazsonyi spent 15 years in the Department of Human Development and Family Studies at Auburn University. His research focuses on adolescent development; more specifically, it examines the etiology of child and adolescent adjustment (achievement, problem behaviors, health-compromising behaviors, violence, and deviance). He is interested in socialization processes, ranging from family contextual experiences to larger cultural processes in understanding variability in adolescent development and adjustment. Following this line of research, he has published over 120 peer reviewed publications, book chapters, conference proceedings, editorials, and technical reports. He serves as the editor of the Sage Major Work title Adolescence, a five-volume series on adolescent development (see http://fam-hes.ca.uky.edu/ADL for more details about his work).
Dr. Vazsonyi serves as the Editor-In-Chief of the Journal of Early Adolescence and as a member of a number of editorial boards (e.g., Journal of Youth and Adolescence; Journal of Marriage and Family). He has served and continues to serve on a number of national and international review panels, both for grant reviews as well as professional conferences. Dr. Vazsonyi was honored by his alma mater in 2008 with the Outstanding Achiever Award in the College of Agriculture and Life Sciences. He was a Fulbright fellow in 2003 at The University of Maribor in Maribor, Slovenia, and in 2010, he was the inaugural recipient of the prestigious Fulbright-Masaryk Distinguished Chair in Social Studies at the Institute for Research on Children, Youth, and Family in the Psychology Department at Masaryk University in Brno, Czech Republic. In 2014, he was invited as a Senior Scholar for the 2014 EARA-SRA (European Association for Research on Adolescence and the Society for Research on Adolescence) Summer School in the Netherlands, sponsored by the Jacobs Foundation, a forum that brings together leading researchers and scholars with the most promising doctoral students from around the globe.
In addition to classroom teaching, Dr. Vazsonyi identifies mentoring both undergraduate and particularly graduate students as one of the most important and rewarding things he does. Over the past decade, he has chaired eight Ph.D. students, many of which hold postdocs or tenure-tracks positions at major universities as well as over a dozen M.S. students. At the UK, he currently works with a cadre of highly talented Ph.D. students from China, the Czech Republic, Georgia (The Republic), Slovakia, Trinidad and Tobago, and the United States.
Education
Ph.D.,Family Studies & Human Development, University of Arizona, 1995
M.S., Family Studies & Human Development, University of Arizona, 1993
B.S., Biopsychology, Grand Valley State University, 1989