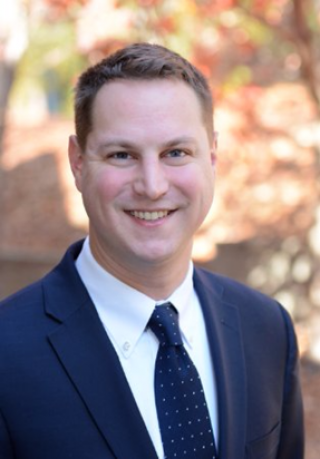 Donald Bruce Ross III
Assistant Professor

bruce.ross@uky.edu
Phone (859) 323-7244

320 Funkhouser Bldg
Lexington KY 40506-0064
Professional Profile
Dr. Bruce Ross serves as an Assistant Professor in the Family Sciences Department for the  College of Agriculture, Food and Environment and the School of Human and Environmental Sciences at the University of Kentucky. Dr. Ross completed his undergraduate studies at Vanderbilt University earning a double major in Psychology with Research with a Cognitive Development Concentration and Philosophy. He continued his education path at the University of Maryland where he earned a Masters in Marriage and Family Therapy. He went on to the University of Georgia to earn a PhD in Human Development and Family Science with an Emphasis in Marriage and Family Therapy and a specialization in financial counseling and financial therapy practices.

Dr. Ross' professional and research interests primarily focus on personal and family financial well-being. Emphasis areas include family process outcomes associated with economic recession cycles and intergenerational patterns of financial socialization. These interests are considered across a multitude of diverse populations and contextual issues. Dr. Ross serves as a manuscript reviewer for the Journal of Financial Therapy and is a Conference Review Chair on the conference board of the Financial Therapy Association.  

Personally, Dr. Ross grew up originally in Northern Kentucky and is excited to be back in his home state. He enjoys the great outdoors and loves to hike, camp, sail, scuba-dive, and ski. He has also recently got into wood-working. His go-to stress relief is always cooking and playing with his dog, Lulu. He is thrilled to be here at the University of Kentucky!
Courses Taught
FAM 652: Readings in Family Theory and Research
Education
Ph.D., Human Development and Family Science with an Emphasis in Marriage and Family Therapy, University of Georgia
M.S., Marriage and Family Therapy, University of Maryland
B.A., Psychology with Research with a Cognitive Development Concentration, and Philosophy, Vanderbilt University