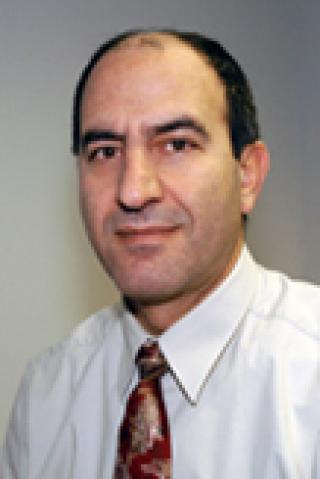 Omar Hatim
Professor of Pediatrics

Hatim.Omar@uky.edu
Phone (859) 323-6426 x311
Fax (859) 257-7706

J422 Kentucky Clinic
Lexington KY 40536-0284
Curriculum Vitae


hatimomar-cv.pdf
Professional Profile
Dr. Hatim A. Omar is Professor of Pediatrics and Obstetrics and Gynecology and Chief of Adolescent Medicine & Young Parent Program at the University of Kentucky in Lexington. Dr. Omar obtained his medical training at the Medical Academy, Sofia, Bulgaria, completed a residency in Obstetrics and Gynecology from Second United City Hospital, Sofia, Bulgaria and Pediatrics from West Virginia University, Morgantown, West Virginia and received postgraduate training in Adolescent Medicine at West Virginia University and Physiology at New York Medical College in Valhalla, New York. Dr. Omar is board certified in the areas of Pediatrics and Adolescent Medicine.
Dr. Omar is the founder & Chairman of the Stop Youth Suicide Campaign. He is also a co-founder & executive committee member of the International Society of Holistic Health.  He is a member of Executive committee of the Section on Adolescent Health of the American Academy of Pediatrics.
Dr. Omar has published extensively in all areas of care for adolescents in various peer-reviewed scientific journals, books and many media outlets. He is on the editorial Board of the Journal of Pediatric and Adolescent Gynecology, International Journal of Adolescent Medicine & Health, Child Health & Human Development and 4 other peer reviewed journals.
Dr Omar has served as an ambassador for wellbeing of adolescents world wide and is highly regarded for his tireless volunteer work on behalf of adolescents. Dr. Omar is the recipient of the following awards:
Founders of Adolescent Health Award: Community Leadership
American Academy of Pediatrics: Section on Adolescent Health, 2007


Special Achievement Award (for bringing awareness to adolescent depression and suicide)
American Academy of Pediatrics, 2007
 
The Don Cantley Community Service Award
Kentucky Pediatric Society, 2007
 
SAAMY (Sexual Assault Awareness Month Award) for services to sexual abuse victims
KY Association of Sexual Assault Programs, 2007
 
Ohio Valley Society for Adolescent Medicine Award (for the Stop Youth Suicide Campaign), 2006
 
Commonwealth of Kentucky Governor's Award for Community Service and Volunteerism, 2000
 
The William Lions Award, UK Chairman's Research Award, Chairman's Teaching Award and the Miracle Maker Award in various years
Education
M.D., Medical Academy (Bulgaria), 1985
B.S. (equivalent), Premed, Institute for Foreign Students (Bulgaria), 1978