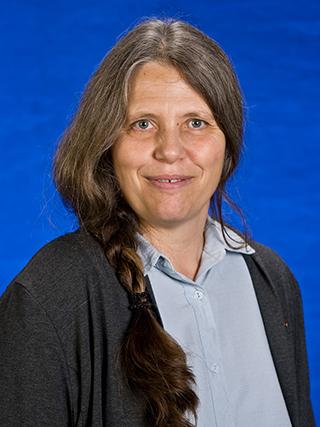 Diana Haleman
Senior Lecturer & Director of Undergraduate Studies

diana.haleman@uky.edu
Phone (859) 323-0064
Fax (859) 257-3212

Family Sciences

305A Funkhouser Bldg.
Lexington KY 40506-0054
Curriculum Vitae


dianahalemancv.pdf
Professional Profile
Diana Haleman joined the Department of Family Sciences in the fall of 2008 as a lecturer and was promoted in Senior Lecturer in spring 2014.  She teaches a variety of courses for both undergraduate and graduate students.  Although her responsibilities are primarily related to teaching, Dr. Haleman's research interests include early childhood development, parenting, and working with single parent families.  Dr. Haleman has extensive experience in a variety of university and community settings that include early childhood education, parent education, and early intervention services for children and families. She began serving as Director of Undergraduate Studies in Family Sciences in fall 2016.
In spring 2010 Dr. Haleman was selected to teach the Bingham Seminar and this course on Irish immigration to the US culminated in a study abroad trip to Ireland in summer 2010.  This experience prompted a continuing interest in study abroad.  In fall 2013 Dr. Haleman participated in the initial Innovation and Design Lab conducted by the Center for the Enhancement of Learning and Teaching (CELT) at UK. She continues to incorporate a variety of innovative teaching strategies into her courses.
Course Instruction
FAM 253: Human Sexuality
FAM 254: Life Span Human Development
FAM 352: Issues in Family Sciences
FAM 354: The Family in Cross-Cultural Perspective
FAM 544: Cultural Diversity in American Children and Families
FAM 563: Families and Public Policies
FAM 601: Family Processes
Research
Early Childhood Development
Single Parent Families
Parenting
Extension and Outreach
Child and Family Development
Parenting (espcially single parenting)
Service Learning
Study Abroad
Education
Ed.D., Educational Policy Studies, University of Kentucky, 1998
M.S., Family Studies, University of Kentucky, 1986
B.S., Psychology, University of Kentucky, 1976