Internship Spotlight: Madison Copher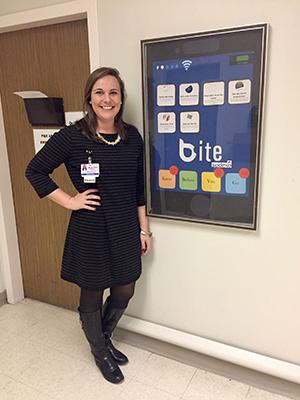 Name: Madison Copher
Major: Dietetics
Expected Graduation Date: August 2017
Internship Location:
Medical Nutrition Therapy- Frankfort Regional Medical center
Food Service Systems Management- Owensboro Public Schools
Community Nutrition- Lincoln Trail District Health Department
Please describe your typical day as an intern:
Right now I am in the second rotation of my internship. Over the course of the past couple of months, I have been asked to do a variety of tasks each day. I've done case studies at the hospital, educational handouts, counseled patients and families, taught in-services and lessons, audited sanitation and safety, participated in quantity food production and conducted plate waste studies! There is not one day that is necessarily the same, but each day consists of tasks that are very hands-on and service oriented. I get to perform the tasks my classes prepared me for.
How are you using and applying classroom knowledge in your internship?
The dietetic internship program has pulled all of my classroom work together. From Medical Nutrition Therapy to serving in the Lemon Tree Cafe, my undergraduate classes have really prepared me for my rotations in the Dietetic Internship Program.
What is one key thing you have learned during your internship?
I have learned to be very flexible and adjust to different situations. I have grown so much
personally and professionally in the past 12 weeks because of all of the situations I have had to adapt to each day. I have learned to understand that schedules change and some tasks are more urgent than others, so being flexible is key.
If you could share one piece of advice for other students who are preparing to complete an internship, what would it be?
Be adventurous! Take the opportunity to explore where you are, learn about yourself, step out of your comfort zone and try new things. You never know what you really enjoy if you don't take that first step! 
Additional Comments
I am so thankful for the College of Agriculture, Food, and Environment and the opportunities it has provided me throughout my undergraduate years. The love and support I continue to receive from the DHN Department, even being in a different city throughout my rotations, is something I will forever be grateful for.