Internship Spotlight: Chelsea Cusick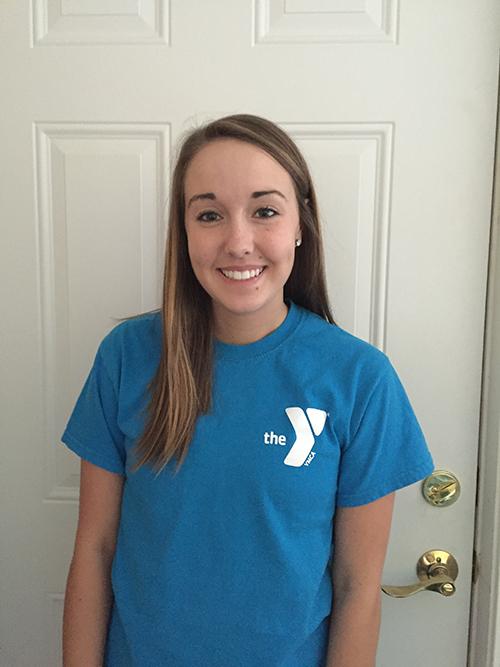 Name: Chelsea Cusick
Major: Hospitality Management & Tourism
Expected Graduation Date: December 2016
Internship Location: Gateway Region YMCA, O'Fallon, IL
Please describe your typical day as an intern:
As an intern, I am responsible for all of the financials, registration, medical and office work required for the 2016 Summer Camp season. I help plan daily activities and schedules, and weekly field trips. I am also in charge of planning the first camp family night held in 5 years. My typical day involves working and meeting with state financial assistance personnel, processing registrations, managing and collecting weekly payments, planning weekly schedules, working on the family night, answering phone calls and emails, creating a weekly newsletter, and many more office tasks. I am the primary contact for anything involving camp registrations and payments.
How are you using and applying classroom knowledge in your internship?
One thing I have continuously learned in the classroom with hospitality is that I will be working with many different people from all over the country, and potentially the world. Working with this camp has given me the opportunity to work with families from all backgrounds. Because the YMCA is located in the middle of two towns, I have had the opportunity to work with families of varied socioeconomic backgrounds. In class, we are always learning different ways to attract and relate to people with different backgrounds. Having this classroom experience has helped me relate and work with the diverse families in the area. The organization required in class has also been a huge. My event planning classes have also helped me with planning the camp family night. Meeting with vendors for class helped me know what I should ask my venders/donors beforehand, and what to expect from people who are donating their time, money, and ideas.
What is one key thing you have learned during your internship?
One thing I have learned in my internship is how to manage my time effectively and how to use the resources I have efficiently. My position within the YMCA has many pieces to it. On top of the tasks I must complete daily and by certain deadlines, I encounter new tasks and responsibilities every day. With my schedule changing every day, I have learned how important it is to stay on task, prioritize my responsibilities, and manage many different projects at once. This internship also provides me with many resources, both human and physical, that I have not had the opportunity to utilize in the past. Learning how to use these resources to my advantage has been a task in itself. I am not used to having so many people, materials, and systems in place to help me achieve my goals. It has also helped me realize that I may not always have such strong resources in the future, and that I will need to be innovative in certain situations.
If you could share one piece of advice for other students who are preparing to complete an internship, what would it be?
Don't give up, especially when you do not get your first choice of company or industry. While I have absolutely loved my time with the YMCA so far, it was not my original choice for an internship. However, I have learned so much in such a short amount of time that I am incredibly thankful I came to the Y. No matter where you end up completing your internship, you will leave learning something.