Internship Spotlight: Angelica Koczur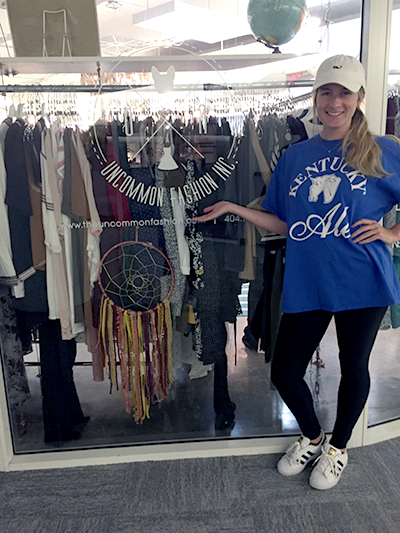 Name: Angelica Koczur

Major: Merchandising, Apparel and Textiles

Expected Graduation Date: May 2017

Internship Location: Uncommon Fashion, Atlanta, GA

Please describe your typical day as an intern:
My typical day includes taking inventory of samples coming into and leaving the showroom, calling various boutiques to make appointments for market, updating the account database and assisting account reps.

How are you using and applying classroom knowledge in your internship?
I am applying my classroom knowledge through using and understanding the various terminology learned in the courses to help me be productive daily.

What is one key thing you have learned during your internship?
One thing I learned is how market works and how to set up a showroom in order to prepare for market.

If you could share one piece of advice for other students who are preparing to complete an internship, what would it be?
To make sure you complete every task you are asked to do. They expect you to be able to handle tough tasks as well as super easy ones, and that's what makes you stand out as a good intern.